4. School Has Robbed Young People of Their "Why"
May 20th, 2022
59 mins 36 secs
Tags
The Essential School Sucks, #4 of 50
Theme One: The Real Problems With Public School
In 2019, teen anxiety and depression levels had reached startling new highs.
Then 2020 happened.
Dan Sanchez is the Director of Content at the Foundation for Economic Education (FEE) and the editor-in-chief of FEE.org. Dan is also the main writing coach for our friends at Praxis.
He joins me for a fresh take on a familiar problem: young people are drowning and purposelessness, searching for meaning. Political operators, tech giants, and disingenuous marketers are happy to tap into that desire and angst for their own exploitative purposes, offering young people a pre-packaged "why."
John Taylor Gatto said
"Whatever an education is, it should make you a unique individual, not a conformist; it should furnish you with an original spirit with which to tackle the big challenges; it should allow you to find values which will be your roadmap through life; it should make you spiritually rich, a person who loves whatever you are doing, wherever you are, whomever you are with; it should teach you what is important, how to live and how to die."
Instead schools are teaching dependence. And schools are producing mobs.
Students are not given adequate encouragement in authoring their own lives, with too many of them surrendering to the K-12 to college to work pipeline. Along the way, they're handed causes to embrace without question, and thus made useful to various manipulators who don't care about them.
Dan and I discuss how these young people can find their way, to rebuild their rudders and develop their own "why." Dan offers advice to both parents and educators.
Related Articles by Dan Sanchez:
School Has Robbed Young People of Their "Why"
Our Partners


Visit Praxis
Please Support School Sucks
School Sucks was one of the longest running liberty-minded podcasts on the web, and the only one completely devoted to the issue of education (versus public school and college).
Your support keeps the show alive, which keeps us at the top of the options for education podcasts and leads to new people discovering our work. Please help us continue to spread this important message further!

One-Time Donation Options:
Paypal/Venmo;
Donate DASH
Donate ETHEREUM
Donate LITECOIN
Donate BITCOIN
Donate BITCOIN CASH
Donate ZCASH

Recurring Options:

Support Us On PATREON
You support our mission, and you want to help us continue to reach new people with our message and media. Your contribution helps us maintain presence, and to further build the legacy of School Sucks Project.


And please bookmark and use this link for your Amazon shopping: Shop With Us
Our Private Community: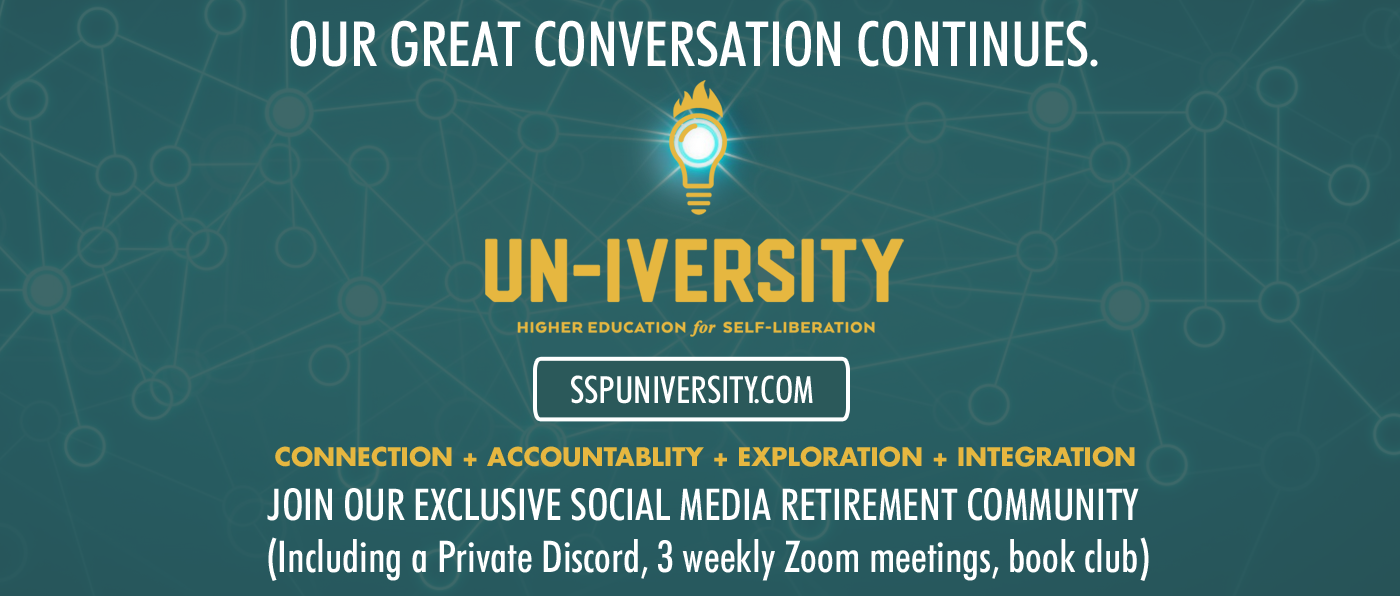 Visit The Uni-iversity
Originally Released November 12, 2019 As "School Has Robbed Young People of Their "Why" [PODCAST #630]"
Support School Sucks: Higher Education For Self-Liberation